Industrial Archaeology Conference, Caithness 2018
SVBWG is pleased to announce details of a conference in Caithness from 22-27 June, organised jointly with the Scottish Industrial Heritage Society and Historic Environment Scotland.
This conference includes talks, tours and site visits in and around Caithness, with options starting and finishing in Inverness and a day in Orkney. Full details and a booking form are now available on the Events page.
(25 February 2018)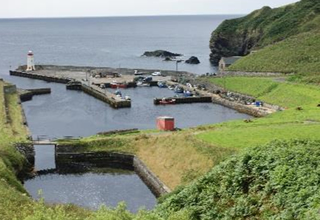 Follow SVBWG on Twitter
SVBWG is now on Twitter - so spread the word! Get involved, share your photos, take part in events, and find out what people are saying about Scotland's vernacular buildings.
(28 January 2018)

Scottish Doocot Gazetteer
It is hoped that the launch of the new Group website will encourage members to get involved in research studies, an activity that has been rather neglected in recent years. Before ill-health intervened, Elizabeth Beaton encouraged members to contribute to a series of volumes detailing Scottish Doocots, based on a listing prepared by Ian Temple.
This project has been revived, but it now has an online gazetteer as its objective, rather than a series of printed volumes; members of SVBWG are invited to contribute material. Entries would consist of data under a series of headings such as type of cot, dimensions, materials, flight holes, alighting ledges, nesting boxes. If you would like to contribute to this project, please contact Munro Dunn, who will give further details of what is involved: munro.j.dunn@outlook.com.
(24 September 2017)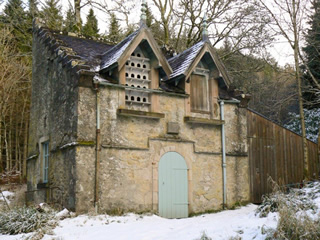 Annual Conference - October 2017
The SVBWG AGM and Conference will be held in Edinburgh on Thursday 5th October 2017.
The conference theme will be Investigation and Conservation. Full details are now available on the Events page.
(17 September 2017)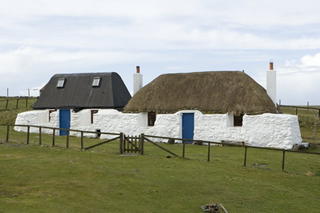 New SVBWG website launched
We've completely redesigned our website. As well as a brand new look and feel, we've added more information on what we do and how you can get involved, along with other ways of exploring Scotland's vernacular buildings.
We hope you like it, but let us know what you think!
Email your comments to info@svbwg.org.uk.
(14 August 2017)